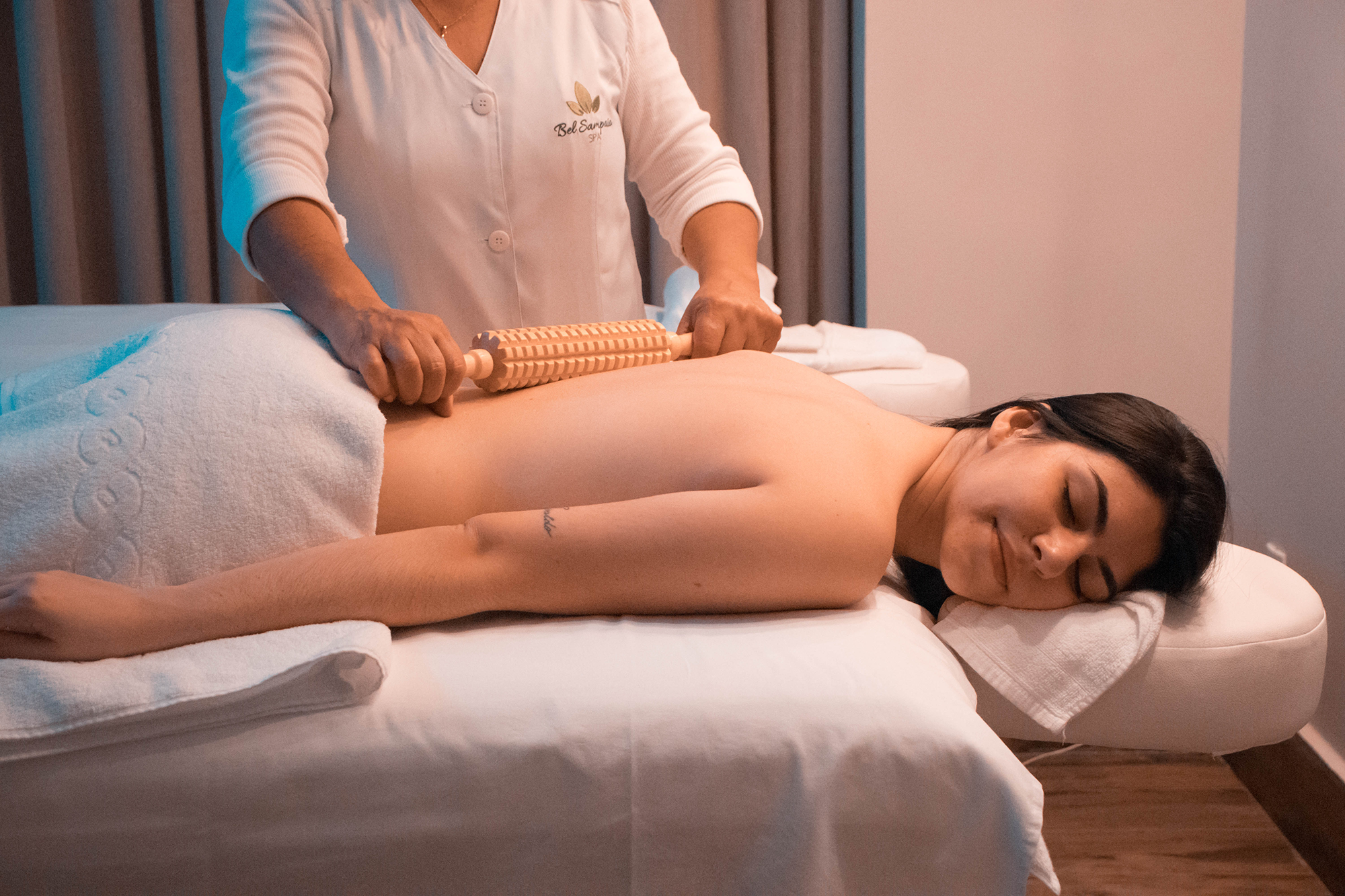 The Benefits of Microfiber for Wellness Centers
Microfibre is the ideal fabric for use in wellness centres. Its fast absorption capacity, its texture and lightness make microfiber an essential ally inside a cabin. It is also lightweight, so you no longer need to carry kilos of towels and sheets.
The microfiber is developed with the most advanced technology and one of its main advantages, in addition to its absorbent capacity, is that it does not need to be ironed, it only needs to be stretched in a suitable way so that it adopts the shape we want, giving a neat and ironed appearance from the first day of use to the last. Its great resistance makes it very suitable for use in wellness centres.
Below, you can read the most important benefits of using microfibre in wellness centres. Small gestures make all the difference; pampering customers with the best fabric while benefiting from comfort, strength and durability is possible. But why is it advisable to use microfiber in this type of business?
High absorbent capacity.
Resistance and durability.
Save time in transport, washing and drying.
Save space.
Careful aesthetics.
Pleasant touch.
The large absorbent capacity of microfibre makes it an essential ally in wellness centres, as on many occasions customers also want to enjoy a relaxing bath, a spa or a Turkish bath. The towels, covers and sheets will be dry and without humidity in record time if we stretch them properly. In addition, they will weigh less because traditional towels, covers and sheets accumulate more water and this makes it difficult to move them when taking them to wash, dry and put them back.
It also highlights the durability and resistance of microfiber, aspects that must certainly be taken into account in the company's inventory. This type of fabric, in addition to having a long useful life barely spoils, so it will endure the use of an efficient way and always taking care of the aesthetic aspect of the company which as we know is a very relevant point for customer satisfaction.
Saving space is another of the key aspects for choosing microfiber as it occupies significantly less space than conventional fabrics. Where there used to be room for a towel, microfibre can fit three or four and the same goes for sheets and covers. In this way, we will save a large amount of space that we can use for other purposes, this always comes in handy, doesn't it?
The soft touch of microfiber makes it one of the fabrics preferred by many customers and is that it provides a feeling of warmth and care that invites relaxation and personal well-being. Its clean and stretched appearance conveys both tranquillity and seriousness. You only need to wrap your body in this fabric to notice an incomparable well-being that cannot be compared to the use of any other type of material.