In Tucantex, we offer a wide variety of personalized children's products with your own design or embroidered with name. Among them we have ponchos, bibs, bathrobes or hooded towels. The fabrics are high quality, soft and sustainable.
Albornoces personalizables con un logotipo, anagrama o texto. Mayorista de albornoces con personalización con su logo.
Disponemos de una alta gama de albornoces de tallas S,M,L,XL,XXL. El albornoz personalizable puedes ser tipo Smoking o Kimono, sin cuello. Tenemos una variedad de colores a elegir o lo personalizamos con el tono pantone que se desee. Producimos diferentes tipos de calidades desde 100% Algodón, MicroAlgodón, Microfibra o Aerocore.
¿Qué es Aerocore? Es un proceso de hilado, en la que el hilo PVA se inserta durante el proceso de producción. A través de la etapa del lavado, el PVA se disuelve para crear un hilo con núcleo hueco, que permite que el aire fluya entre los hilos, lo que da lugar a un pelo más grueso y esponjoso. Este hilo oxigenado, crea un tacto fino y elimina el agua mucho más rápido.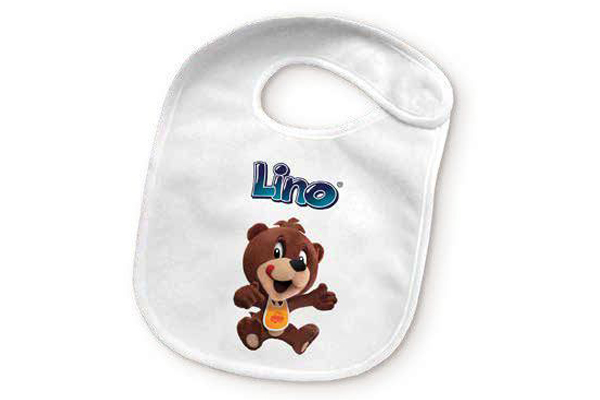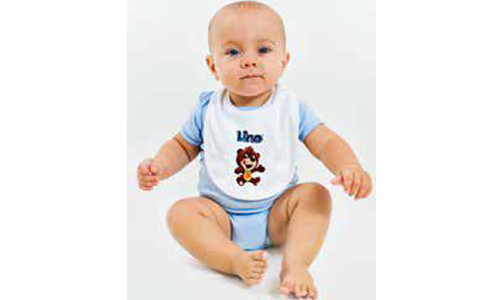 Baby bib, with velcro closure on the neck for your brand or as a gift. Possibility to customize your design, your logo or lettering.
Size Unisex
Composition Microfiber front, Cotton back.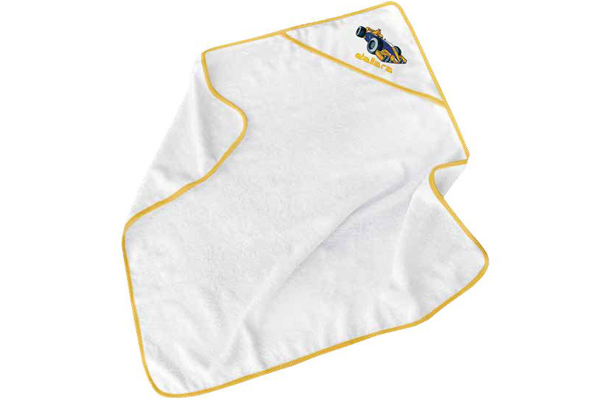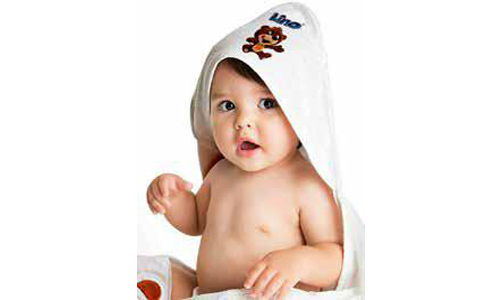 Square towel with a hood sewn on one corner to cover the baby's head. Printed on the hood. Ideal for wrapping the baby after the bath.
Size 80×80 Cms
Composition 100% cotton hood towel
Quality 340 gr./m2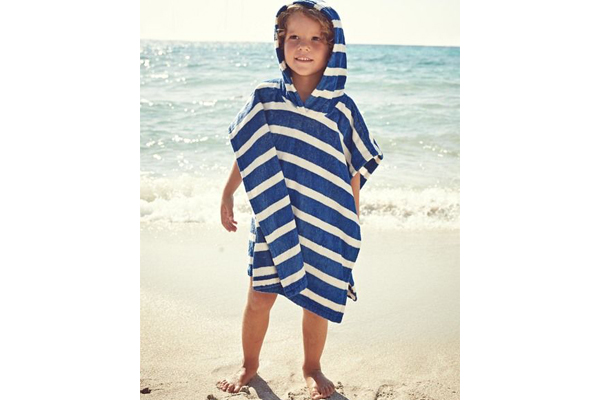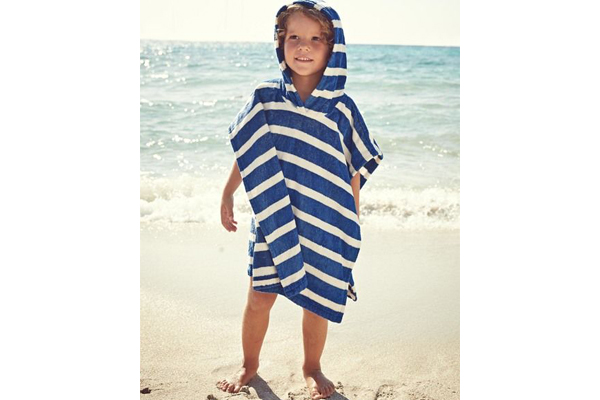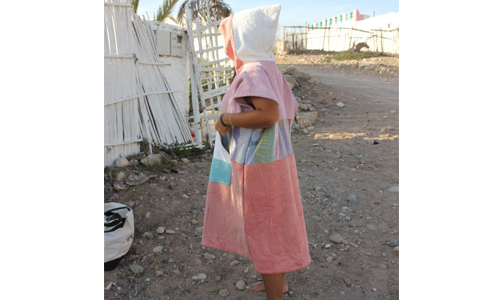 Personalized children's poncho to use during bath time, beach, swimming pool, etc. They are comfortable and practical with a high absorption. Possibility of printing on the whole surface with design or embroidering letters or drawings. Minimum order 150 pcs.
Quality 400 gr./m2
Size  60×120 cms
Composition Microfiber front part and 100% reversible cotton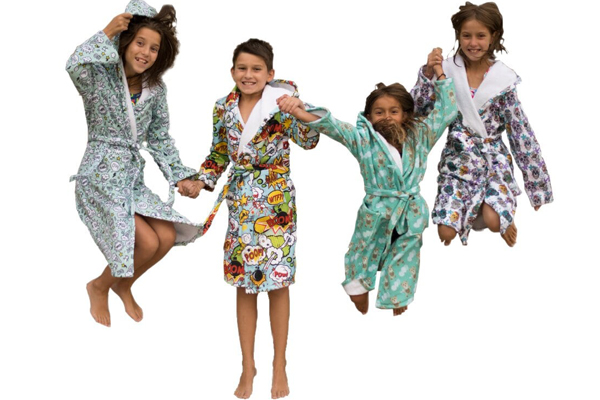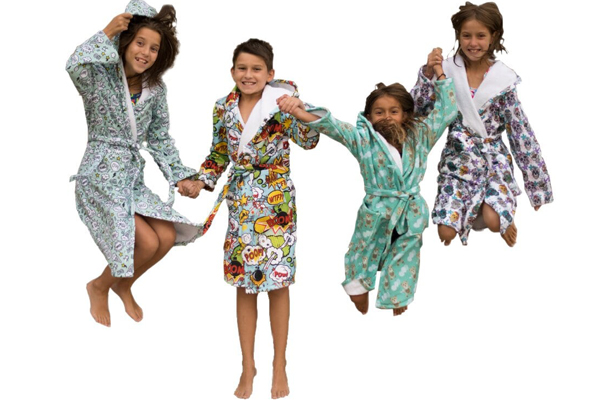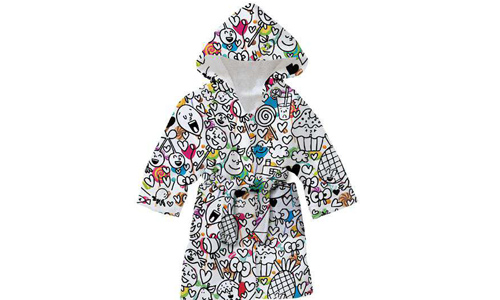 Customizable bathrobes with own design on the entire surface of the bathrobe with sublimation technique.
Quality 400 gr./m2
Sizes 2-4/4-6/6-8/8-10/10-12 years old
Composition Microfiber front and 100% reversible cotton