Surf ponchos customizable on the entire surface of the fabric with full color designs, one tone, with or without pockets, with embroidered logos, etc.
Made with recycled fabrics from Pet bottles, being a sustainable article with the environment.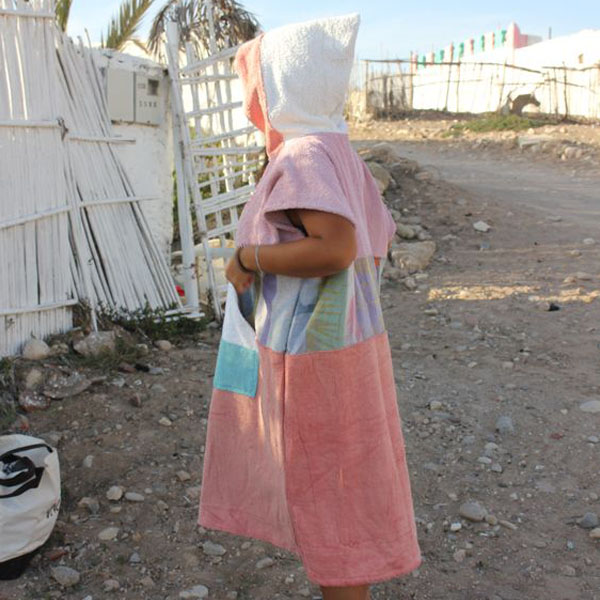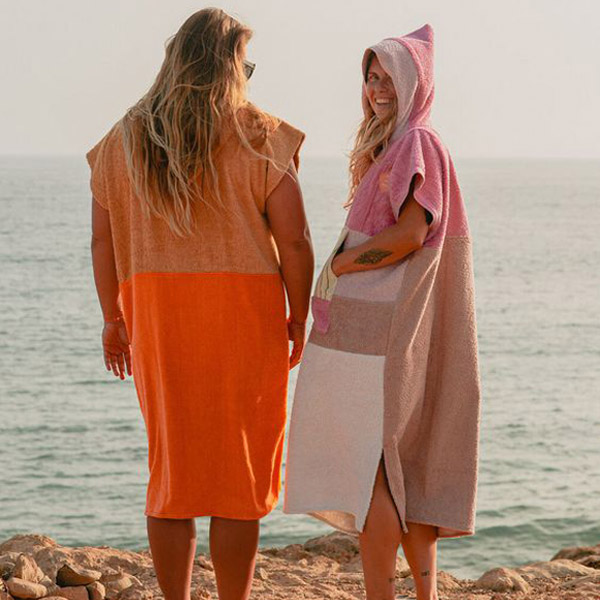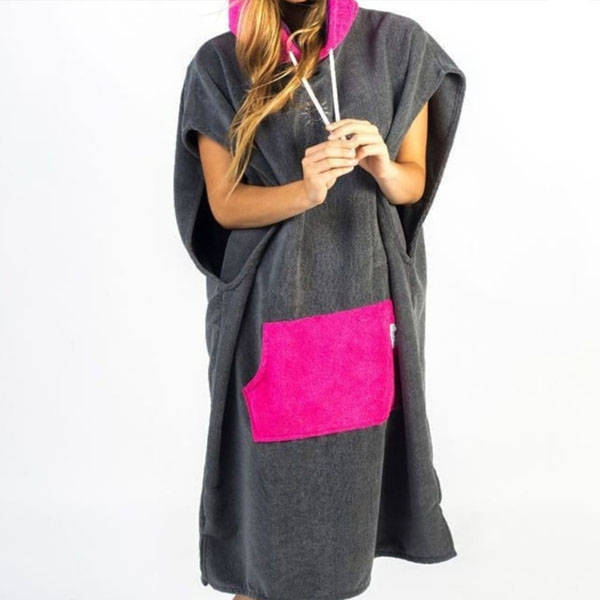 Personalized children's poncho to use during bath time, beach, swimming pool, etc… They are comfortable and practical with a high absorption. Possibility of printing on the whole surface with design or embroidering letters or drawings. Minimum order 150 pcs.
Quality 400 gr./m2
Size 60×120 cms
Composition Microfiber front part and 100% reversible cotton
Adult poncho customizable with your own design or you can also have our designer create the print of your choice. It is also possible in one tone, with or without pocket, etc. Minimum order 100 pcs.
Quality 400 gr./m2
Size 80×115 cms
Composition Microfiber front and 100% reversible cotton