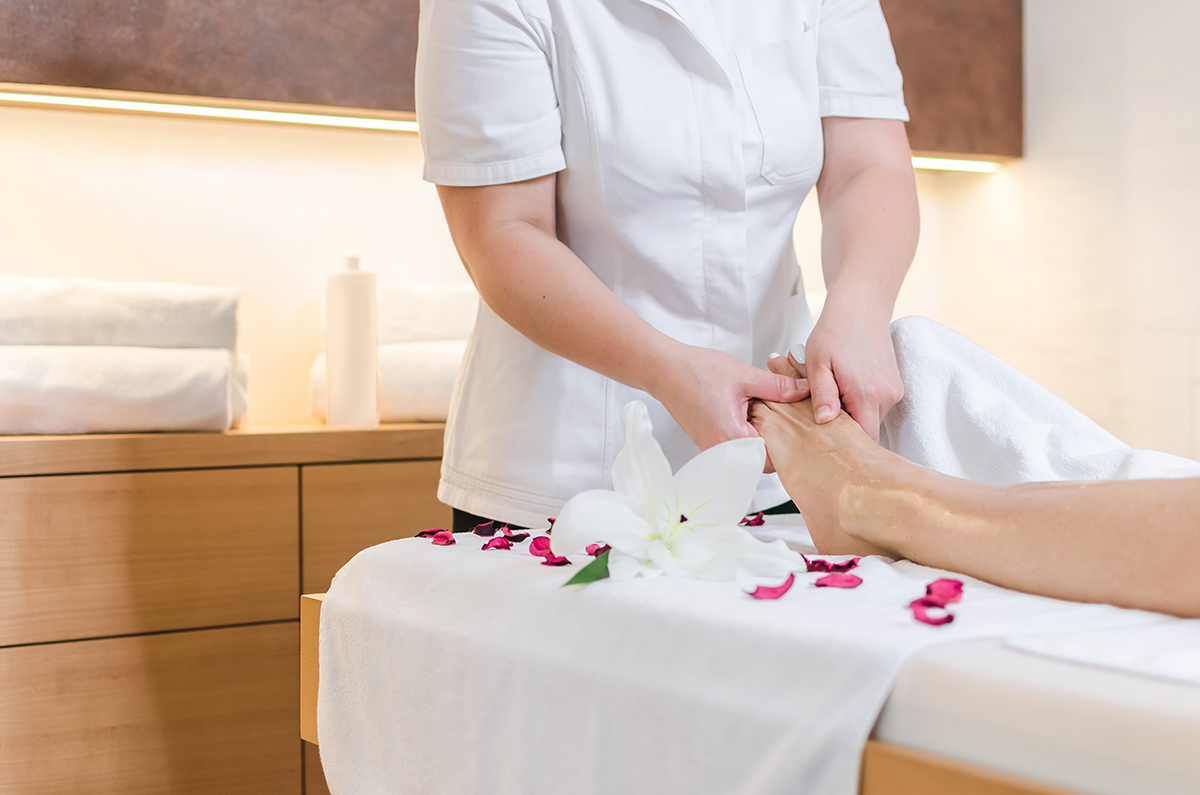 Microfiber for Wellness Centers
Do you have a Wellness Centre and are not 100% convinced about the use of microfibre? In this post we will tell you why choosing microfiber fabric is the best option for wellness centers.
First of all, microfiber is an intelligent fabric. It is made of synthetic fibres with a high absorption capacity, it is a very light fabric with a long durability. Therefore, using microfiber for wellness centers is a safe bet to save time, effort and money.
But what do we mean by long durability? Being a synthetic fabric, this type of fibre has a much longer life cycle. It resists many washes and high temperatures without losing its properties. In other words, microfibre products do not shrink, fray or lose colour.
Learn more about microfiber in our article: what microfiber is and why it is fashionable.
Another of the many advantages is that items such as sheets, towels or covers made of microfiber take up very little space. Where a conventional towel used to fit, microfibre products now fit up to 3 or 4.
In this way, you will save a considerable amount of space that you can use for other purposes.
Without a doubt, all these particularities make microfibre the essential ally for your wellness centre, spa and wellness.
Microfibre is synonymous with comfort and elegance
Microfiber is a last generation development, composed of two ultra-fine synthetic fibers: polyamide and polyester. These fibers have separations that achieve millions of microscopic cavities, with a diameter 50 times smaller than that of a human hair.
This structure of its fabric makes it possible to manufacture comfortable and ideal textile products for your Wellness centre:
Towels
Bathrobes
Facial towels
Courtesy shoes
Blankets
Pareos
Massage sheet
Adjustable covers for stretchers
Each of these Wellness microfibre products can be found by clicking here.
The microfibre fabric is easily washable with water and mild detergent, has a fixed colour and is resistant to the sun. Microfibre textiles do not develop unpleasant odours over time.
The key differences: microfiber fabric vs. conventional fabric
Microfiber fabric is a compact, durable material and has strong colors unlike other types of fabrics. Its variety in prints and color tone, allow products with customized designs and that adapt to the needs of each user.
In addition, other types of fabrics do not have as little environmental impact as microfiber, so it is recommended to reduce pollution during production, unlike linen and cotton.
Take a look at our textile products for your Wellness centre, choose the articles that best fit what you are looking for and enjoy the great benefits of microfibre.
For any additional information you may need, please do not hesitate to contact us. Our email channels info@tucantex.com and telephone number
+34 658 812 945 are available, offering a personalized treatment to each user.
Don't hesitate any longer, and join the world of microfibre fabric too – we at Tucantex will be delighted to help you!