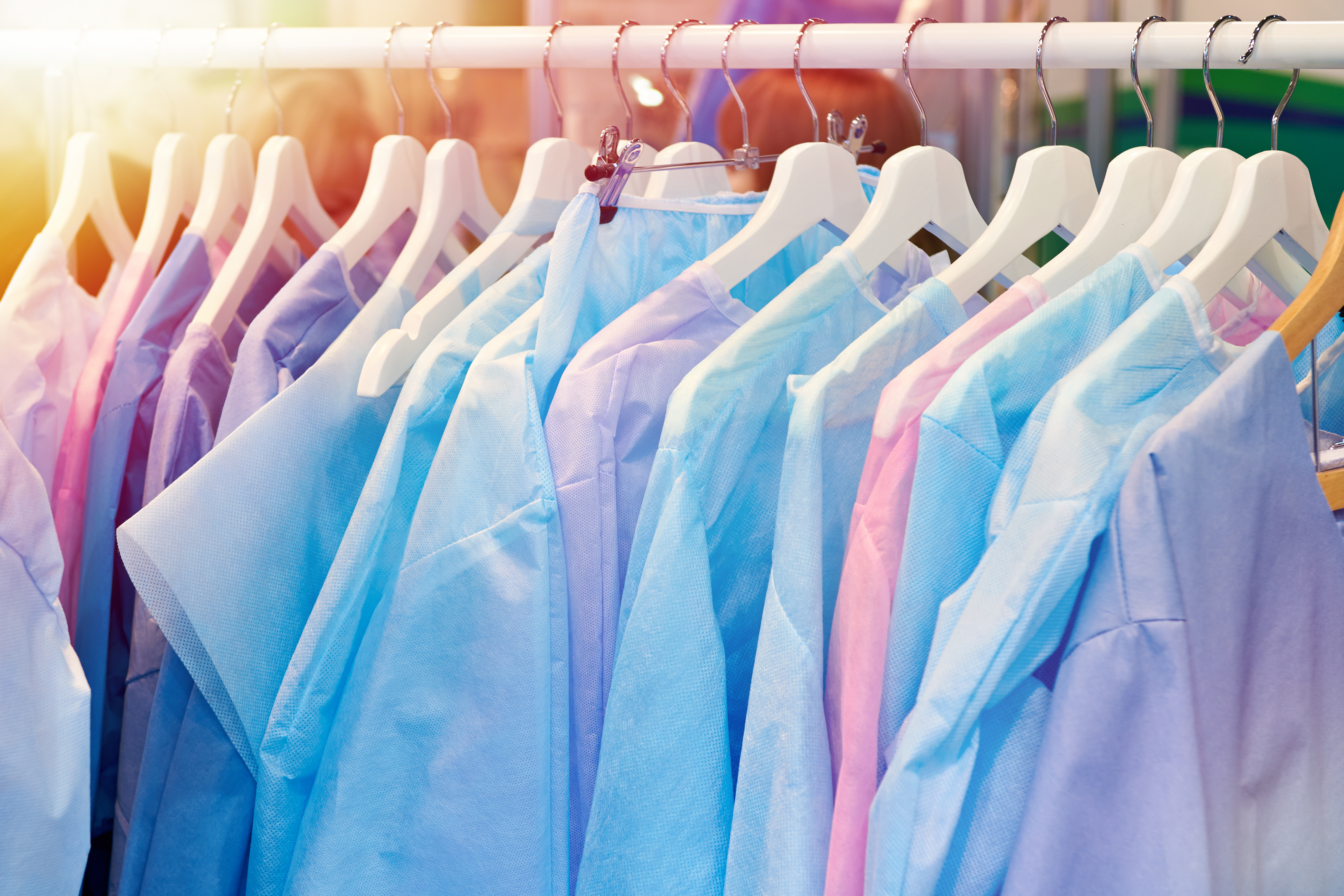 SINGLE-USE PROTECTION ITEMS
In times of protection, we have been agile in opening a range of single-use protection products, with our own manufacture in textile articles for different sectors.
In Tucantex, you can find the following articles:
Disposable gowns of our own production, which cover the trunk, arms and legs.
Their main function is to avoid the user's contact with contaminating agents, or to prevent the user from contaminating people, objects, samples, etc.
After being used, these gowns are disposed of. Thus, greater safety and hygiene is guaranteed.
The white disposable gowns are usually made of polyethylene and polypropylene fabric. At Tucantex, you will find them in white and with a back closure, by means of a tape in the neck and waist.
It also comes with an elastic cuff for better protection and sewn in safety overlook. It does not contain latex.
They are very useful in the health, food, industrial, aesthetic and hairdressing sectors, etc. To request a quote here
Powder-free Nitrile gloves for single use in a box of 100.
The hygienic protection masks, which you will find in Tucantex, are of various types:
Quality water-repellent fabric that repels all types of liquids with UNE0065 standards and washable up to 20 times. There is the possibility of customizing with logo or full color design. Contact us here.
Quality microfiber, antibacterial and resistant fabric, washable up to 80 times, also with the possibility of customizing the logo or design
KN95/FFP2, self-filtering mask, recommended by the WHO to reduce the spread of the virus. Contact here for more information.
Disposable single-use towels and cellulose for greater hygiene in the catering sector, beauty salons, schools, etc. They are available in the sizes 30×40 cms and 40×80 cms.
Disposable caps and tights also named as disposable chef's hats or disposable bathing caps are used to have a better hygiene and protection.
Non-contact infrared thermometer for measuring body temperature
Hydro alcoholic gel, self-drying. Thoroughly cleans and sanitizes hands. Eliminates germs and bacteria, disinfecting the hands thanks to its alcohol content.
Comfortable to use and ensures that our hands are always clean and free of germs. 200 ml and 500 ml.
You can find all the protection products on our website and request a personalised quote to meet your needs