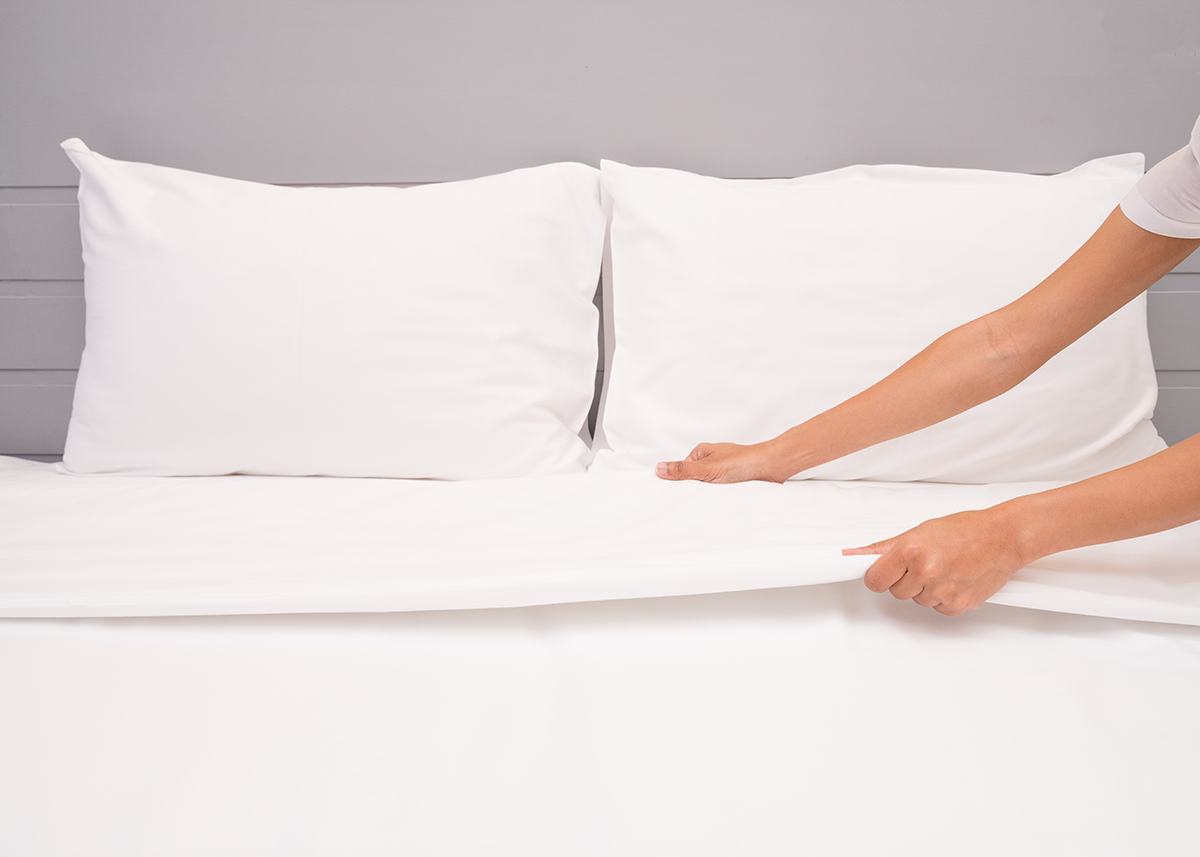 We start a new season: renew your sheets with smart fabrics
Starting a new season is always good news, although with the arrival of September it is necessary to change the sheets of the spa and beauty centers, it is also the perfect opportunity to renew our products and choose an intelligent fabric that improves the quality of services. Opt for microfiber fabric!
Textile companies have a great ally in the manufacture of products and the use of resources, thanks to the new intelligent fabrics that are modifiers of their nature as part of a response to external stimuli, such as physical or chemical.
Microfiber fabric is one of the best examples of smart fabric, known for being a synthetic fiber composed of polyester and polyamide. It is characterized by its great softness and comfort that is able to provide with its ribbed structure.
Microfiber sheets and stretcher covers are an incomparable option for textile products in spas and beauty centers, since they are capable of increasing comfort, hygiene, reducing costs and, if that were not enough, offering a long lifespan.
Microfiber sheets and covers: Wellness technology
Textile products such as microfiber sheets have an almost imperceptible weight. Microfiber is a synthetic fabric that produces very light fabrics, which is why it is known as the best option for spa products, wellness and beauty centers.
The properties of the microfibers position it as a kind of intelligent fabric very well valued today, with great resistance to the passage of time, temperatures, ruptures and dirt stains.
The sheets have a very simple wash, as well as a quick drying that allows good hygiene in general and prevents unpleasant odors. Microfiber features absorbent, flexible and soft fabrics, ideal for renewing textile products and changing old cotton sheets.
As if that were not enough, the microfiber fabric is characterized by retaining its properties, does not deform and leaves no lint, also retains dirt, germs, moisture and dust.
Microfibre: intelligent and ecological fabric
Textile companies take advantage of microfiber manufacturing to save energy, contribute to the environment and increase the quality of textile products in any field.
Microfiber is an intelligent fabric ideal for spa centers, presenting the microfiber sheets you need to improve your Wellness service, while offering a better user experience and taking advantage of the multiple benefits offered by textile products made of synthetic microfiber.
Do you need microfiber textile products?
On our website you can find various microfiber textile products that include sheets, adjustable stretcher covers, blankets, bathrobes and much more.
  Visit us! And get an affordable budget that allows you to renew your products with smart fabrics for this new season.